Dubai emerges as gateway to the world for Indian startups, IT majors eyeing global expansion
Mar 4, 2023, 18:13 IST
1677933788648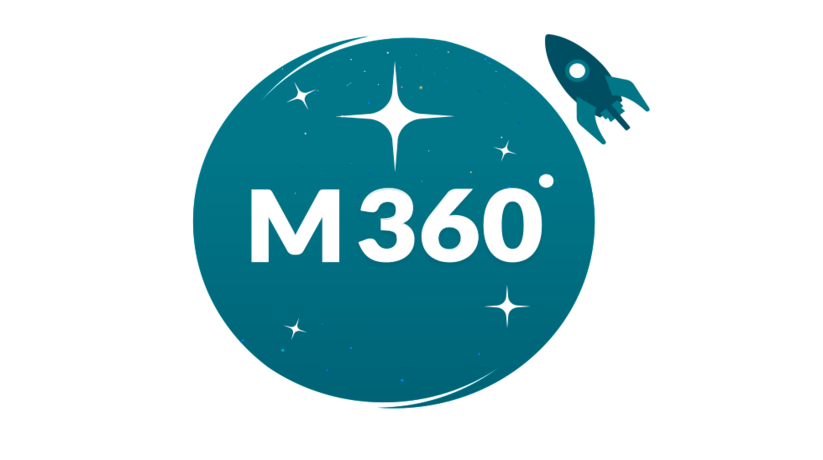 When SupplyNote – a Bengaluru-based B2B SaaS startup that enables food and beverages services businesses to digitise and automate their supply chain and procurement – first expanded its operations outside India a year earlier, the startup saw the 'best response' from Dubai and other Emirates in the UAE, recording a growth of over 50 percent in its customer base in just its first year alone.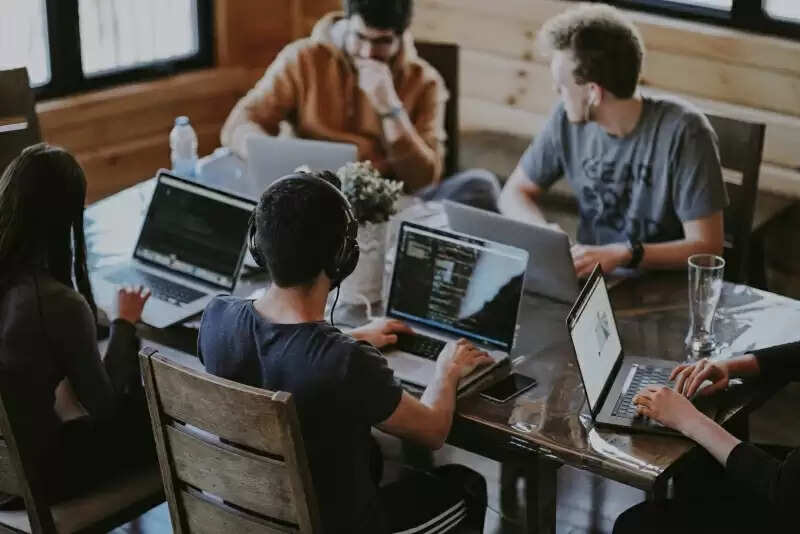 Now, the startup is looking to establish a bigger presence in Dubai as it looks to further expand its presence in the UAE and MENA markets, making it one of the many Indian startups and tech majors looking at Dubai as the gateway to global markets as they look to bolster their global footprint and build products and solutions for the world.
"We see Dubai as a gateway to the MENA region. We see it as a gateway to the world. Dubai becomes the point through which you find the right partners to enter different markets, such as the KSA market, and to understand other cultural nuances because Dubai has people from all over the region," SupplyNote Co-founder Kumar Kushang told the Economic Times.
Thanks to a conducive operating environment for technology companies and tech talent; business-friendly policies, programs, and subsidies; an open and transparent taxation framework that is supportive of technology companies, especially early stage startups like SupplyNote; and a high consumer adoption rate, with a relatively low cost of customer acquisition rate, Dubai is indeed emerging as the preferred hub for global expansion, attracting a slew of Indian technology companies, both large and small.
Dubai's recently announced ambitious $8.7 trillion economic agenda for the next decade, known as D33, also aims to cement the city's status as a global tech hub and accelerate growth by investing in human development, skillsets, and advanced technology and consolidate Dubai's global competitiveness, innovation, and knowledge-based economy. The economic agenda also includes plans to generate new economic value from digital transformation, at an average of $27.2 billion annually.
No doubt, Dubai is increasingly strengthening its profile as a global hub for the world's leading tech companies, as they set up operations in Dubai to lead their expansion and investments into the larger UAE, MENA, and APMEA regions.
"Vice President and Prime Minister of the UAE and Ruler of Dubai His Highness Sheikh Mohammed bin Rashid Al Maktoum's vision for innovation-driven growth has made Dubai a magnet for investments from the world's foremost players in industries driving the future of the global economy. Dubai has created a dynamic enabling infrastructure and ecosystem for the information technology industry along with regulatory frameworks designed to support innovation, entrepreneurship and business expansion," said His Highness Hamdan bin Mohammed Al Maktoum, Crown Prince of Dubai and Chairman of The Executive Council of Dubai.
I visited global IT and consulting firm Wipro's new regional headquarters in Dubai. @HHShkMohd's vision has turned Dubai into a great hub for entrepreneurs, innovators & futurists. We're committed to providing the best business ecosystem to our partners in Dubai's success story. pic.twitter.com/K7xFLFKbrG

— Hamdan bin Mohammed (@HamdanMohammed) November 16, 2022
In November last year, leading tech services and consulting company Wipro announced the opening of its Asia-Pacific, Middle East and Africa (APMEA) strategic market unit headquarters in Dubai. The company said its newly opened APMEA headquarters, located at the Dubai World Trade Centre, is expected to lead its expansion and investments across the UAE and APMEA.
"Dubai is a gateway to the world, and its progressive government, multicultural workforce, and business-friendly policies make it a great fit for us, as we expand our footprint across the APMEA regions," said Rishad Premji, Executive Chairman, Wipro Ltd. The APMEA strategic market unit generates around $1.5 billion in revenue for Wipro and employs over 30,000 people.
'Magnet' for tech talent, companies
Dubai is also the ideal base to access some of the world's best technology talent, which continues to gravitate to Dubai to take advantage of its rich growth opportunities, high living standards, favourable visa policies, and multicultural workforce environment.
"MENA as a region is going through rapid digitisation very similar to what India saw a few years ago and there is great scope for companies and startups which are enabling this digitisation drive. Dubai has a higher concentration of tech talent in the region and thus becomes a clear choice when it comes to setting up local centres," said Akash Sinha, CEO and Co-Founder, Cashfree Payments, which made an investment into Dubai-based Telr as a means to expand into the MENA region.
Indeed, a 2022 report by the Boston Consulting Group (BCG), which was based on a study of 11 global tech hubs, showed Dubai as a leader based on the strategies and policies it has employed to attract tech and digital talent from around the world.
The BCG report titled 'Turning a Tech Hub into a Talent Magnet' highlighted that the UAE, where immigrants make up 96 percent of its tech workforce, is the perfect example of the advantages of a well-planned comprehensive strategy for developing a tech hub that deploys both short- and long-term growth levers.
Over the past decade, the Dubai has launched several initiatives to attract talent with the skills needed by industries targeted by the government, including agritech, as part of the city's 10-point action plan for Dubai Future District, a new space dedicated to the development of the future economy, and an AED 1 billion fund to support new-age companies that can power Dubai's future growth.
"Successful digital hubs need lots of digital talent, an increasingly scarce commodity. The global shortage of technology workers will reach 4.3 million by 2030. And that was before the onset of the COVID-19 pandemic, which heightened demand for digital services. Dubai recognised this appeal very early on in the game, attracting tech experts from every four corners of the world," said Faisal Hamady, Managing Director and Partner, BCG.
A major catalyst for tech talent attraction, experts say, is Dubai's ongoing visa offerings, including the Golden Visa system, which are a first in the region. Estimates suggest that 8,000-10000 people from the Indian startup ecosystem – employees, founders, and investors – have moved to Dubai in the last two years.
"These include business visas, under which foreigners can obtain a long-term visa as part of the Golden Visa system but also remote work visas and their assigned virtual working program for start-ups and entrepreneurs wishing to reside in the UAE all the while working outside the UAE," said Hamady.
Launched in 2019, the golden visa program offers 5 or 10 year residency to investors, entrepreneurs, researchers, medical professionals and outstanding students among others. Since its launch, about 44,000 people have moved to Dubai through the golden visa programme, according to government data.
"Over the past decade, Dubai has witnessed several major global technology success stories that have further reinforced the city's profile as a global focal point for growth and enterprise in the sector," said Hamdan bin Mohammed Al Maktoum, Crown Prince of Dubai and Chairman of The Executive Council of Dubai.
Access to ready, high-quality tech talent from across the world is another factor that drives startup owners to Dubai. Prominent Indian Web3 startup Polygon, which moved its headquarters to Dubai two years ago, highlights the benefits of operating from a Web3 Hub like Dubai in its mission to build a strong Web3 ecosystem.
Speaking to the Economic Times, Polygon Co-founder Sandeep Nailwal said, "Polygon Labs is constantly working toward helping the community to build an ecosystem that enables mass adoption of Web3. The environment in the UAE/Dubai has helped us with ease of doing business and to attract best-in-class talent from across the globe."
Friendly crypto and Web3 regulations and a more conducive operating environment is another reason why Web3 majors like Polygon have set up base in Dubai. Dubai, which has approved a law for digital assets and created a virtual assets regulatory authority, aims to establish itself as the cryptocurrency hub and the global capital of Web 3.0 and the Metaverse.
Focal point for companies to go global
"It is the perfect time to set up a base in Dubai and the Middle East as it has become the ideal melting pot to go global. During the early days I had the opportunity to experience the rise and rise of Bangalore, India's very own Silicon Valley, and when I visited the UAE in late 2021 it felt like going back in time but at a global level," said Aditya Kathpalia, Director - India & MENA Orbit Startups, SOSV.
Ease of doing business; much relaxed visa laws and regulations, compared to markets like the US, the UK, and Singapore; the lack of language barriers; strong support from government authorities for tech companies and talent, with Dubai being the Web3 hub; easy-to-hire talent having exposure to global environments; cash-rich governments and corporations; centrally located, making it easy to travel to any part of the world, are among a few reasons that make Dubai the focal point for companies to 'build in the Middle East and sell/reach global,' Kathpalia added.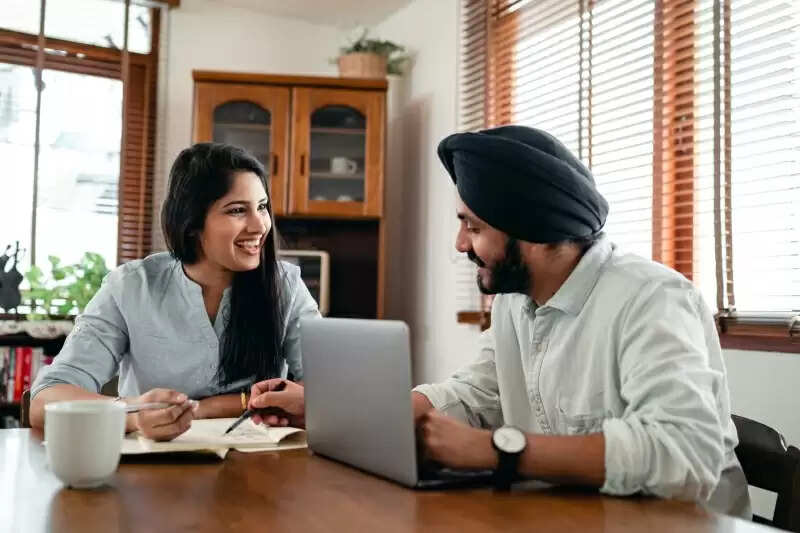 "The government basically takes care of any kind of tax application for the first few years of operations. In addition, they also have special economic zones where the cost of offices is pretty much subsidized. They also provide you multiple facilities, various payment programmes," said Kumar Kushang of SupplyNote.
Dubai has also set up special economic zones for international businesses and startups. Dubai International Financial Centre (DIFC), one of the more popular SEZs, is regulated by its own court system, which is separate from Dubai's legal system. It offers companies 100% ownership, meaning international companies do not need to have a local partner, and offers businesses a 50-year guarantee of no tax on corporate income or taxes.
"Unlike some of the other markets where regulations are quite hard and difficult, here the entry barriers are quite low. Sitting in India, you can work there, you can hire certain local clients, their sensibilities are quite similar to Indians, especially UAE, you get a lot of Indian diaspora also to begin with, and then eventually to start expanding beyond Indian diaspora and these markets," said Saurabh Singh, Co-founder of Flickstree, an Indian startup that helps brands engage, acquire and retain users with AI-powered editorial videos that users love to watch in a cost-effective, scalable way.
Singh notes that Flickstree, which began piloting in the Middle East just about a year ago, is today already doing monthly transactions worth over Rs. 6 crore or about $1 million from this "very fast-growing market," where the startup is looking to build a bigger presence.
"Second, it's also a premium market. So if the average order value in India is, let's say, about $10, then the average order value in the Middle East would be about $14, so about a 40% increase. So it always makes sense for Indian companies to try and also evaluate that market from a captive user base point of view if your product is well suited there," Singh added.
All of these, in addition to the UAE enabling ease of doing business, quick customer adoption, low cost of customer acquisition, and more profitability, make the region a hub for Indian tech businesses, entrepreneurs and investors told the Economic Times.
Going forward, Dubai's 'D33' economy strategy for the next decade includes the plan to support the growth of 30 firms to become unicorns and position itself among the top four global financial hubs in the world, attracting more than AED 700 billion in foreign direct investments in the next 10 years.
Disclaimer: This article is a part of featured content series on Business in Dubai
Share this story